BRIAN HALE
, MBA
Brian
Hale

Associate
Consultant
Brian is a senior business manager with leadership and management experience across diverse industries. Working with a variety of organizations, he has played a major role in defining vision, identifying strategic objectives and driving operational performance. He has a solid general management background with wide-ranging experience in operations, manufacturing, transportation, logistics, human resources, and information technology.
Having worked in decision-making positions for more than 30 years, Brian has a particular interest in leadership and management issues as they affect organizations today. He has broad experience with defining and implementing the key tools used by successful management – alignment, scorecards and performance management. He has a demonstrated capability in using these tools to develop high performance leaders and their teams in a variety of situations.
Brian offers leadership and management counsel to small and medium businesses in the manufacturing and service sectors. His distinctive strength in developing leaders and managers is particularly important to those businesses. He assists clients with strategies to develop effective management tools which strengthen their operational performance.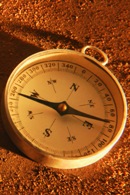 Roles Held
| | |
| --- | --- |
| | Management Consultant |
| | General Manager |
| | Chief of Staff |