BEACON TEAM
We have a diverse team of experts who are committed to lighting your path to success. Depending on your needs, our team members can work independently with you or collaboratively together to serve you.
Bill Stephenson

, Bsc, MBA

Associate Consultant

Bill is a seasoned human resource professional and change management specialist with over 30 years of business, leadership and consulting experience. He has served as a lecturer at St. Lawrence College and is also teaching human resource management and labour relations at MacEwan University as well as Government Studies courses at the University of Alberta Faculty of Extension.

Bill Sutherland

, CD, BA(Hon), qtc, plfcsc, psc, nadc

Executive Advisor & Municipal Team Leader

Bill is a proven executive leader with over 40 years of experience. In addition to serving as the Chief Administrative Officer (CAO) for the Specialized Municipality of Strathcona County, Alberta for 10 years, he has held numerous senior positions in the Canadian Forces at home and abroad including Base Commander and Chief of Staff for Western Canada.

Brian Hale

, MBA




Associate Consultant

Brian is a senior business manager with leadership and management experience across diverse industries. He offers leadership and management counsel to clients in the manufacturing and services sectors. His distinctive strength in developing leaders and managers is particularly important to small and medium businesses. He assists clients in developing management tools that are useful, effective and which strengthen their operational performance.

Daryl Johnson

, MA, BEd, CEC, CCP, CHRP




Associate Consultant

Daryl has over 20 years of extensive Human Resource leadership and senior management experience with specialization in leadership facilitation, executive coaching and human resource consulting. He is a part-time lecturer at the University of Alberta, Concordia University College and MacEwan University in Strategic HR Management, HR Planning and Compensation and Management Foundations.

Doug Irwin

, BPE, CLGM




Associate Consultant

Doug is an effective leader with over 35 years of municipal leadership. His experience includes corporate governance reviews, strategic operations and management reviews, as well as serving as an Acting CAO. He graduated from the Banff Centre Management Program, the University of Alberta Public Administration Program and the University of Calgary Executive Development Program.

Doug Walker

, MBA




Associate Consultant

Doug is an accomplished senior executive and business generalist, with well-developed governance, strategic leadership, and operations management skills, based on over 30 years of academic, business, and consulting experience. He is an inspirational leader respected for his vision and his ability to motivate others. He is also a skilled negotiator and implementer of mergers, acquisitions, and divestures.
Dune has over 24 years of experience with information technology and business leadership. Working with clients across North America, Dune has consistently demonstrated his leadership and business acumen with a wide range of public and private sector clients. Dune can perform at a senior level in both business and technical arenas, so he is often engaged to help align these elements.

Phyllis Kobasiuk

Senior Consultant

Phyllis is a proven leader with over 20 years of experience on boards, councils and committees for municipal and provincial governments. She served as a Councillor for Parkland County, Alberta for 15 years, Reeve and then, as the first publicly elected Mayor for that County for 3 years. Phyllis is a recipient of the Premier's Award of Excellence and the Parkland County Community Service Award of Excellence.
Some Beacon Team members are also members of specialized teams, such as the Municipal Team and the SMB Team. We engage the appropriate people as required to effectively address your needs.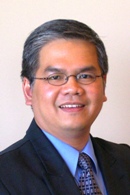 Company
"If any municipality, company or organization has need of someone who can assist them with strategic planning, organizational development, business analysis, project management, executive coaching and/or leadership development, I would highly recommend Beacon for Change Inc."



Jim Sheasgreen


Mayor
City of Fort Saskatchewan