PHYLLIS KOBASIUK
Phyllis
Kobasiuk

Senior
Consultant
Phyllis, a graduate of NAIT and Senior Consultant, is a proven leader with over 20 years of experience on boards, councils and committees for municipal and provincial governments. She served as a Councillor for Parkland County, Alberta for 15 years, Reeve and then, as the first publicly elected Mayor for that County for 3 years. She also served as Trustee and Chair of the Parkland County Board of Education for 9 years and as a Director for over 10 years on the Jubilee Insurance Agency/Insurance Exchange of the Alberta Association of Municipal Districts & Counties.
She also served on the Standing Committee and Task Forces of the National Board of Directors of the Federation of Canadian Municipalities, established to address rural sustainability issues and Internet initiatives. She accepted an invitation from the Past Chair of the University of Alberta Senate to serve as a Director on the Community and Government Relations Sub-Committee. Phyllis played a significant role in the Capital Region as Chair of the 23 member municipalities of the Alberta Capital Region Alliance and was also voted as Chair of the Shared Governance Committee of the Alberta Water Council.
Phyllis is a recipient of the Premier's Award of Excellence and the Parkland County Community Service Award of Excellence.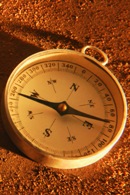 Roles Held
| | |
| --- | --- |
| | Mayor |
| | Councillor |
| | Trustee |
| | Chairman of the Board |
| | Zone/Exchange Director |
| | Freelance Writer |