DUNE NGUYEN
, MBA, CMC, PMP, ISP
Dune
Nguyen
Dune has over 24 years of experience with information technology and business leadership. As a Certified Management Consultant (CMC), Project Management Professional (PMP), Information Systems Professional (ISP), and Master of Business Administration (MBA) graduate, he has a unique combination of experience and insights that helps his clients improve their performance. He is a professional speaker and teaches business and management courses at 4 post-secondary institutions in Alberta.
Having worked with more than 25 clients across North America as a Senior Consultant, Dune has consistently demonstrated his leadership and business acumen with a wide range of public and private sector clients. Over 15 years of expertise in project management, change management, and strategic planning has consistently earned him repeat business from his clients. Dune can perform at a senior level in both business and technical arenas, so he is often engaged to help align these elements to gain performance improvements. He has significant expertise in business process management (BPM) and COTS software implementation.
As Founder and President of Beacon for Change, Dune consistently demonstrates the core values of passion, integrity and humility as he continues to build a team of high caliber business and management consultants, enabling clients to imagine and achieve their full potential.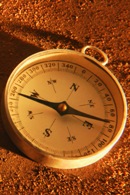 Roles Held
| | |
| --- | --- |
| | President & CEO |
| | Business Owner |
| | Management Consultant |
| | Project Manager |
| | Business Analyst |
| | I.T. Consultant |
More about Dune
Testimonials
"I highly recommend Dune for his business consulting services. He is an expert in his field!"
Charmaine Hammond
Hammond International Inc