DOUG WALKER
, MBA
Doug
Walker

Associate
Consultant
Doug is an accomplished senior executive and business generalist, with well-developed governance, strategic leadership, and operations management skills, based on over 30 years of academic, business, and consulting experience. He is an inspirational leader respected for his vision and his ability to motivate others. He is also a skilled negotiator and implementer of mergers, acquisitions, and divestures.
Doug has over 25 years of consulting experience, including 13 years in various executive positions at Timberline Natural Resource Group. During Doug's five-year term as President, share prices doubled and shareholders enjoyed above-market returns. At the time of his departure, Timberline had about 250 employees in 16 locations across western Canada and in Chile.
Doug's background also includes academic appointments at University of Alberta, Lakehead University, and University of New Brunswick. In addition to courses presented while a faculty member, he has also prepared and delivered short courses, workshops, and seminars on many topics related to business and to natural resource management. He maintains a strong current interest in teaching business courses to adult learners.
Doug offers leadership and business management advice to clients across several market sectors. He is particularly strong in serving small to medium businesses, especially those in service sectors. He assists clients with corporate development strategies to strengthen operational performance, drive profitable growth, and improve resilience to market shocks.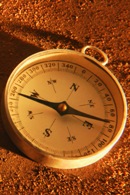 Roles Held
| | |
| --- | --- |
| | Management Consultant |
| | Business Owner |
| | President & CEO |
| | Board Chair & Director |
| | Chief Operating Officer |
| | Regional Manager |